Project Management Solution Features

Milestone Tracking
Track Project Milestones
Smart Dashboards
Project Progress
Overall Program Progress

Resource Management
Workflow to assign tasks
Realtime Workload
Perfomance KPIs

Embedded Analytics
Realtime Performance Rankings
Project Analytics
Share Dashboards
Create your own Analysis
Integrated Financials
Expenses Management
Invoice Management
Define and track Budget
PM to Accountant Communication
Single Entry Place

Permission Based Access
Permissions by Role
System Admin Functionalities
Client's and Team Access control

CRM Functions
Create and Manage Clients
Create and Manage Contacts
Create and Manage Places
Timesheet Integration
Timesheet pulls data from Tasks
All in one place
Embedded Analytics for Timesheet

Performance
Individual Project Performance
Individual Team Performance
Project Portfolio Performance
Create your own Analytics

Portfolio Management
Manage Thousands of Projects
Define Templates and Track Them
Standardize your company reports
Link Reports to field data

Workforce Planning
Manage actual backlog
Manage Resource Forecast
Optimize your Team Allocation

File Management
Upload/Download Files per Project
Share Files with Expiration
Permission Based Access
Large files Upload

Expertise Matrix
Define an expertise matrix
Assign your team accordingly
Map your strengths
Project Management Solution Combo
To create this solution, we combined the following applications on our platform: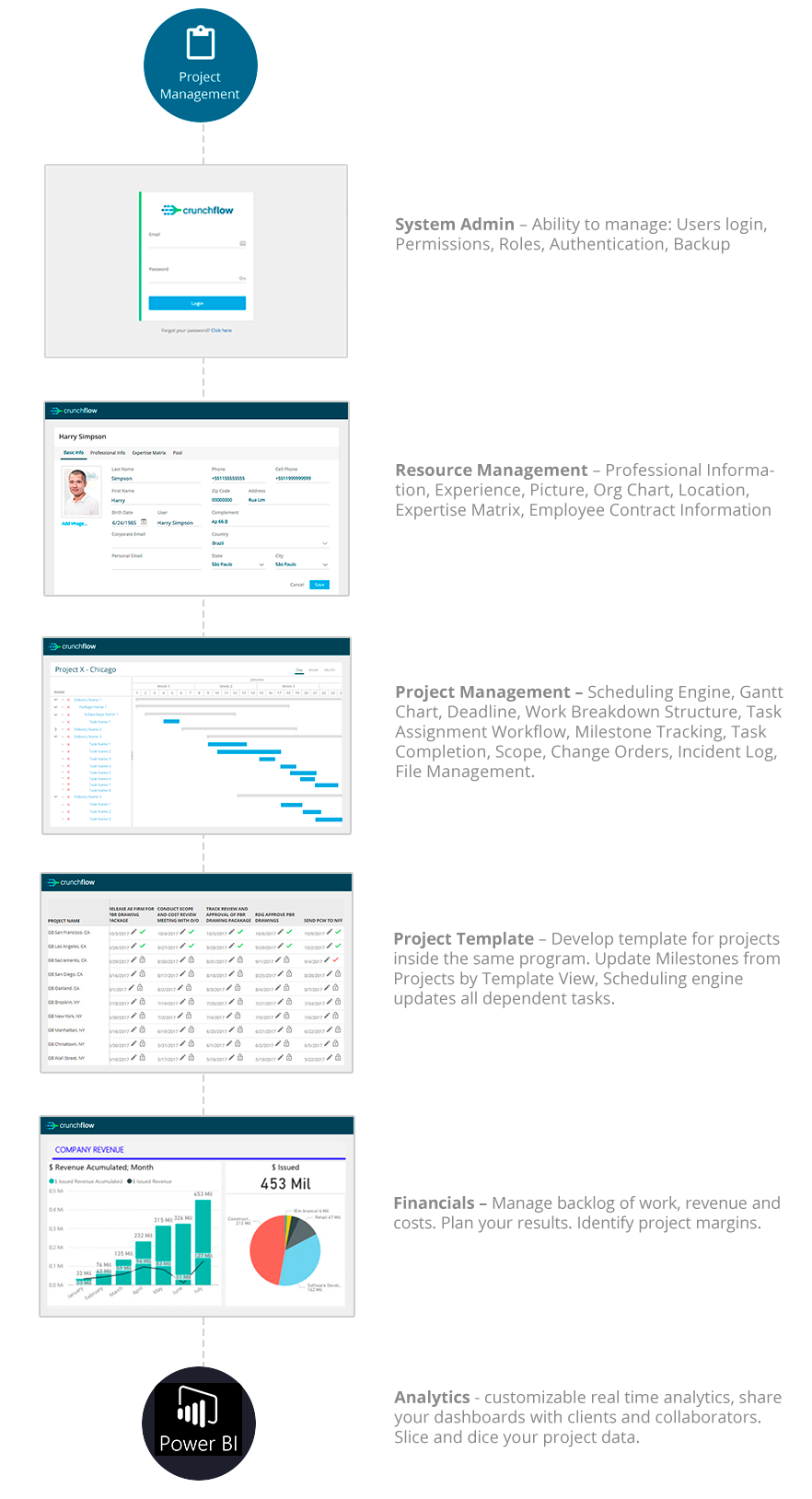 Want to add more applications to your solution, we have them:

We are extremely committed to our client's success and we have massive experience in running companies with more than 500 people working with projects.
We could claim that implementing a Project Management Solution is easy and with a couple of videos you should be able to operate the system, but it is not.
Companies with different sizes and complexities have different implementation times because changing the way you manage your business, processes, and projects take effort and dedication.
If you are up to it, get in contact and we will be glad to start working with you.
Ferocious Support Services
We are proud to provide you with:
Fill out the form and request a personalized quote for your company