Every business is unique and understanding its different challenges and needs is the first step to get to the right productivity solution.
At Crunchflow we work together with your team to identify and deliver a powerful solution that fits your processes and people, not the other way around. See below our methodology and why our clients are so satisfied with our services and solutions.
Our methodology:
Listen
What are the challanges, the problems, the goals? What keep you awake at night?
Identify Gaps
We want to understand what do you need to improve or what is preventing you from growing.
Define solution platform
Combine available applications and proccess improvement on a solution platform perfect for you.
Implement
Develop and implement the solution platform working together from day one.
Measure Performance
Create and share powerful analytical dashboards to measure your performance.
CRUNCHFLOW SOLUTION PLATFORM
At Crunchflow, we have many solutions to help your business grow. It can be a standalone application, a combination of many or an integration with other software.
What matters is making your business better! Let's combine a robust platform with amazing apps to create a solution for your business that strengthens the most important parts of your business – your people and your processes.
Integrate with other Applications
COMBINE APPLICATIONS INTO A PLATFORM THAT WORKS FOR YOU



WE HAVE SUPPORT FOR MULTIPLE DEVICES – USE OUR PLATFORM AND GO MOBILE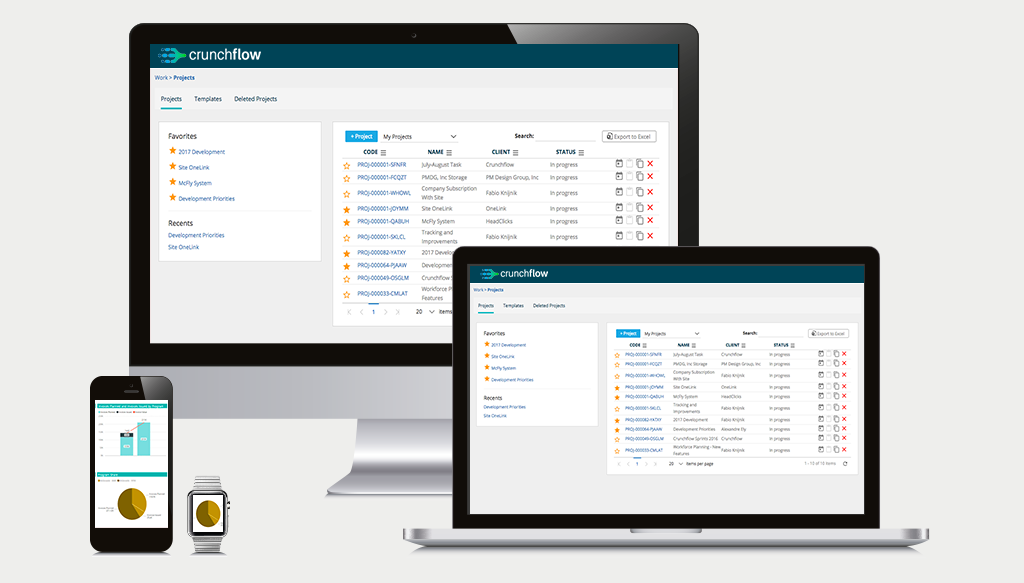 Send a message or talk to our online operators for a fast and free consulting!